October 31st, 2011
Tripawds is a user-supported community. Thank you for your support!
Not much of an update.  Just wanted to share Halloween pics!
Mom used to say that she'd never dress me up for Halloween unless she stumbled across a really cool pirate costume by accident.  Mom's roommate though is really into dressing up her dog and she sold Mom on borrowing this awesome Sheriff's costume: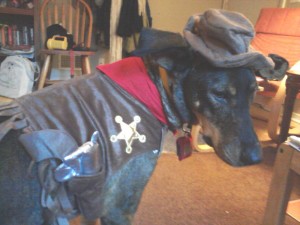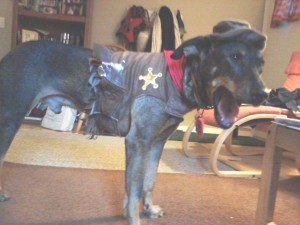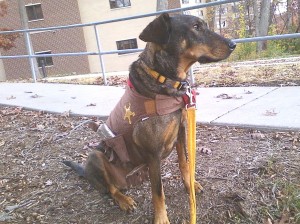 I'm not a fan of the hat, but I like putting on the rest of it.  It reminds me of putting on my harness, and, like my harness, most of the time when I put it on, I got to go somewhere.
Anyway, Happy Halloween!